Yes, you can get into shape at a conventional gym, but that is about it. Joining a Gracie Jiu Jitsu academy gives you the physical fitness as well as a mental discipline that can be applied to every aspect of life…
About 5 years ago I ended a 10 year career in football that stretched from the time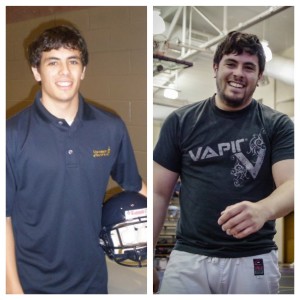 I was playing peewee football at the age of 9 until the age of 19 when I played briefly in college. I was in great shape when I left football. I was never a big guy, standing only 5'9" on a good day and weighing about 165lbs, but after football was over I let myself go a bit. I was never really fat but I certainly chunked up. About a year or two after my final football game I was up about 25lbs weighing anywhere from 190-195lbs depending on the day. I had gotten lazy. I was eating poorly and not really taking care of myself physically. I had just began pursuing a career in stand up comedy and was enjoying the late nights and the terrible food that came along with such nights.
I had heard about BJJ on a podcast I was listening to and thought it sounded interesting. Even in my laziness I was still yearning for some sort of physical activity to involve myself in, but I'm not really that good at just going to a gym to lift weights. I need to be training for something to be motivated, so I decided if I ever had a chance I would give BJJ a try. Well not too long after that I was driving around Lawrence, the city I was living in at the time, and I saw a small building that said "Lawrence Jiu Jitsu" on the windows. No one was there so I called the number on the window and I was invited to class the next day. The school was ran by a blue belt that trained in KC for some time. The class was small, but it was enough to get me interested.
I went in for a few months once or twice a week if I could make it in. I was pretty out of shape at the time so that was a struggle, but I was enjoying myself and I could feel that I had more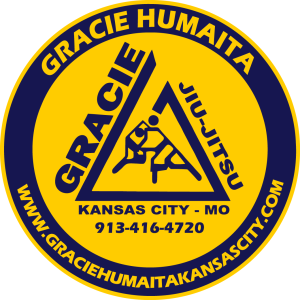 energy throughout the day due to the exercise I was finally getting again. Well before long comedy took me to KC where I was going to have to find a new place to train. Through a series of events I found my home here at Gracie Humaita Kansas City. I was still not in the greatest shape and I wasn't really serious about my training. I was coming in maybe once or twice a week at most, and sometimes I would go a few weeks without going. It wasn't that I didn't enjoy it, but that I just wasn't bit by the bug yet. Well that all changed on one December day.
Some of the folks at the academy where training for a local tournament that I had decided not to enter in. I thought I wasn't ready to compete yet, which is a feeling a lot of white belts have before their first competition. The truth is that there is no such thing as "ready." You just have to go out, do it, and learn. Well two days before the tournament GHKC head instructor, Micheal Graeber, was informed that there would be no black belt available to fight him the day of. They said that they would refund his money, but Mike being Mike decided to keep his registration and offer it to one of his students that wanted to compete but maybe couldn't afford it. He put up on the schools Facebook page that he had a free registration to whoever wanted it. I waited about 5 minutes and when no one said anything I decided I would jump off into the deep end and take the spot in my first tournament ever.
I had a day and a half to prepare, but with the instructors at GHKC thats no problem. I had three higher ranking belts come up that night to help me get ready.
That is a true testament to the family that exists at this academy. I went to weigh in and thankfully after a day of no eating I weighed in at 188lbs. That meant that I would at least be in the heavier end of my class(180-189lbs) instead of one of the lighter ones in the class above(190-199). I hit the mat the first time and went against a big ol boy. Well, bigger than me anyway. He had a little belly. Anyway, I just let myself go and without really knowing too much of what had happened I looked up and I had won the match. I was going into the championship round. It was surreal. Then in the next fight I fought this big 189lb ball of muscle. He tapped me out with an Americana, and I got 2nd.
After a month I decided to weigh myself and I was very excited to see that I had already lost the ten pounds I had wanted. I was at 180lbs. I was blown away that I was able to do that in just a month.I decided to just keep doing what I was doing because it seemed to be working. By the time the tournament came around I was at 168lbs and looking more fit, but also feeling really good
too which is the most important part. I went in and got 2nd in the gi and 1st in no gi. I was officially bitten by the BJJ bug. I decided that even when not training for an upcoming tournament that I would keep my commitment of at least 2 days a week. I was in love with art by then and felt it deserved at least that commitment out of me.
It has been about a year since that tournament. I am happy to say I walk around now at my old playing weight when I was in college and am in the best shape of my life. However, what I value even more is the lessons I have learned on the mat not just the about the art but about myself as well. I am happy for my health and my physique, which is what I started training for, however, what I value most now is the way it transformed me mentally. Thats what separates a BJJ academy from a normal gym membership. When you go in there you lift some weights and if you know what you're doing you might get some nice results, but what did you learn about yourself? What lesson did you learn that you can apply towards life? Chances are, not a lot. When you train in BJJ the physical results will come, but they will only come to those who are willing to put the mat time in and learn the lessons that the art has for you. It isn't easy, but it is very worth it.